Results for - New study reveals COVID-19 vaccine changes women's menstrual cycles
2,312 voters participated in this survey
When clinical trials began testing the various COVID-19 vaccines, one question participants weren't asked about was whether they experienced any changes to their menstrual cycles or unexpected bleeding after getting vaccinated. (sources: https://tinyurl.com/3h8ty8x6 and https://tinyurl.com/5hb8ejyx)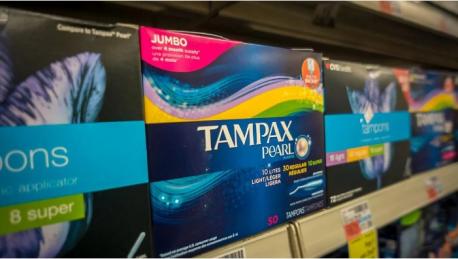 1. A new study discovered that changes in menstrual cycles of women who received the COVID-19 vaccines are far more prevalent than previously acknowledged. The study found that 56% of women experienced changes in their menstrual cycle after being double-vaccinated against COVID. Were you aware that the vaccines were found to be responsible for disrupting the menstrual cycle of some women?
2. Over 39,000 adults around the world, ages 18 to 80, who received two doses of the COVID vaccine participated in the study. The participants were vaccinated with Pfizer, Moderna, AstraZeneca, Johnson & Johnson, and Novavax vaccines.An alarming 42% of study participants said they experienced heavier bleeding during their menstrual cycle after receiving the COVID vaccine. Do you find it concerning that NEARLY HALF of all women studied had their menstrual cycles altered because of the vaccine?
3. "In terms of who was more likely to see this effect in our sample … people who were Hispanic were more likely to see heavier bleeding," said researcher and study author Katharine Lee, Ph.D. "People who were older in the pre-menopausal group were more likely to see heavier bleeding. (People) diagnosed with ... something like endometriosis or fibroids were more likely to see heavy bleeding." Do you find it odd that Hispanic individuals and the older population are more likely to experience this change than other races/ages?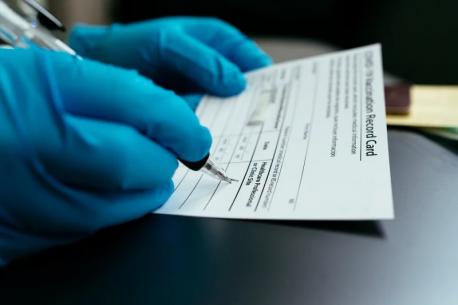 4. However, there was a different message about vaccines affecting menstrual cycles earlier in the pandemic. There were MANY other examples, but in May 2021, the San Francisco Chronicle called "claims that vaccines may affect women's menstrual cycles" are "myths and misinformation." And the CDC does not list changes in the menstrual cycle as one of the "possible side effects after getting a COVID-19 vaccine." Does it surprise you that there were a lot of denials about such side effects before they were properly (and correctly) studied while the vaccines were being heavily pushed on everyone in the midst of the pandemic?
5. Lee claimed that menstruation is ignored by science because "there are very few senior people in science and medicine who are not white men. It's just not something they are thinking about as part of their lived experience." "Generally, changes to menstrual bleeding are not uncommon or dangerous, yet attention to these experiences is necessary to build trust in medicine," the authors of the study wrote in the journal Science Advances. Do you agree that quickly trying to downplay these symptoms - that have now been proven - is an example of how the vaccine was overvalued by the media and ultimately led to a lot of distrust by some?
08/12/2022
Health & Fitness
2312
103
Anonymous
Earn Rewards Live
Comments are disabled on this post.