Results for - Clever Uses for Cheese
2,429 voters participated in this survey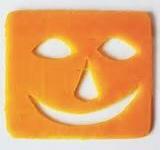 1. Do you like cheese?
2. Are you aware of any of these clever uses for cheese?
Pet medication: Hide your pet's medication in cheese balls.
Topical treatment for rosacea: a poultice of pineapple and cottage cheese.
Cottage cheese mask for dark under eye circles: Apply a mask of cottage cheese to the skin under the eyes.
Cream cheese mask for dry skin.
Cream cheese exfoliating scrub: Mix honey, sugar and cream cheese for an all-natural, gentle, moisturizing exfoliating facial scrub.
3. Whether you are making your own cheese, disguising your pet's medicine in a ball of cheese, or smearing it on your face as a DIY skin treatment, will you now use more cheese at home?
05/30/2014
Health & Fitness
2429
24
By: Bboopy13
Earn Rewards Live
Comments