Results for - Joints...
1,656 voters participated in this survey

1. Cracking or popping of joints is the action of joint manipulation to produce a sharp cracking or popping sound. This commonly occurs during deliberate knuckle-cracking. It is possible to crack many joints, such as those in the back and neck vertebrae, hips, wrists, elbows, shoulders, toes, ankles, knees, jaws, feet, sternum, and the Achilles tendon area. Although it is a common folk belief that popping of joints, especially knuckles, leads to arthritis or other joint problems, medical research has so far failed to conclusively demonstrate any connection between knuckle cracking and long-term joint problems... (Source Wikipidia)... Do you crack your joints on purpose?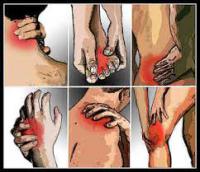 2. Do you find that as you get older your joints are craking a lot more?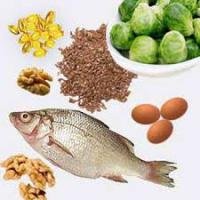 3. Eat Healthy. You are what you eat. Healthy nutrition improves the quality of your skin, digestion, joints, … If you're having problems with cracking or popping joints, which of the following would you consider?
Fish Oil. Inflammation is linked to joint destruction. Fish oil helps against inflammation. Eat fatty fish and supplement with fish oil...
Veggies & Fruits. Full of vitamins, minerals & antioxidants. Especially antioxidants (berries) improve connective tissue health...
Eat a varied diet high in nutritious, whole foods, especially foods rich in magnesium. Magnesium is needed to relax muscles and is important for hyaluronic acid synthesis. Hyaluronic acid is used by the body to lubricate joints...
08/25/2015
Health & Fitness
1656
22
By: guylinegoulet
Comments