Results for - Essential Oils...Alternative Medicine?
1,643 voters participated in this survey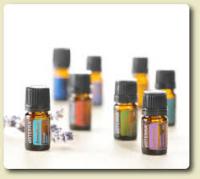 1. Have you heard of anyone using Essential Oils as an alternative to modern medicine?
2. What methods of application have you heard of or used yourself?
Topical (Apply directly to skin.)
Aromatic (Inhaling or difussing into the air.)
Internal (Taking the oil by mouth in a capsule or beverage.)
3. Which brands of Essential Oil have you heard of?
4. Would you look into using Essential Oil to solve a tough health issue?
09/29/2015
Health & Fitness
1643
19
By: ambeenicole8843
Earn Rewards Live
Comments