Results for - Do you sleep with jerks?
1,915 voters participated in this survey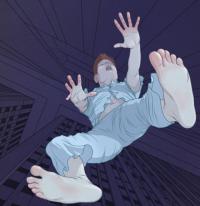 1. The phenomenon, known as hypnic myoclonia, is when your body jerks just as you are falling asleep. Check off which is true for you:
I've heard of hypnic myoclonia
I've had this happen to me

2. A hypnic jerk is an involuntary twitch which occurs just as a person is beginning to fall asleep, often causing them to awaken suddenly for a moment. Physically, hypnic jerks resemble the "jump" experienced by a person when startled, often accompanied by a falling sensation. Hypnic jerks are associated with a rapid heartbeat, quickened breathing, sweat, and sometimes "a peculiar sensory feeling of 'shock' or 'falling into the void.'" A higher occurrence is reported in people with irregular sleep schedules. Check off which is true for you, if you have experienced these types of jerks:
I do not experience jerks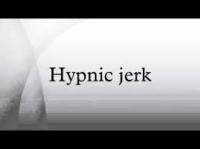 3. The American Academy of Sleep says that this phenom can be caused from the following. Check off which is true for you: (only if you experience the jerks).
I have an irregular sleep schedule
I do strenuous things in the evening (exercise, cleaning, job related tasks)
I do not experience jerks
4. I experience this practically every night. It has been said that, "If you lose sleep because you constantly jerk awake, you will become fatigued and may develop anxiety or worry about falling asleep. The more worried and tired you are, the more likely you are to jerk awake. The more you jerk awake, the more sleep you lose." Check off what is true for you:
I do not experience this phenom
10/10/2015
Health & Fitness
1915
48
By: ptajuggalette
Earn Rewards Live
Comments