Results for - Super Glue mistaken as Visine
1,718 voters participated in this survey
1. Have you heard about the woman from Florida that went more than a week with her eye glued shut?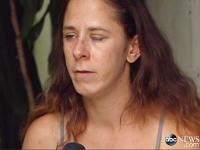 2. "Something blew into my eye and I screamed for someone else to get eye drops out of my purse, and they brought super glue and poured it in my eye. Soon as I felt it burn I closed my eye and screamed 'Call 911.' " She went more than a week with her eye glued shut because with no insurance and no money doctors initially refused to treat her. In the state that I live in, if you go to the ER they have to treat you regardless of having insurance or money and can not turn you away. How does it work where you live?
Doctor can refuse to do treatment
Doctor cannot refuse to do treatment
3. After her story made local headlines, her doctor contacted her and told her to come in for further evaluation. The doctor was able to pry her eye open Thursday after applying an anesthetic. Friday, the doctor will scrape the glue from her cornea. "He said I should get my sight back, and not have permanent damage," she said. Have you ever had a mishap with super glue?
10/14/2015
Health & Fitness
1718
51
By: sarahzahm
Earn Rewards Live
Comments