Results for - This is nothing to sneeze about
1,659 voters participated in this survey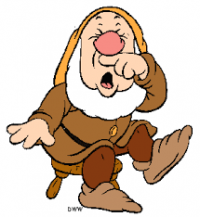 1. A sneeze, or sternutation, is a semi-autonomous, convulsive expulsion of air from the lungs through the nose and mouth, usually caused by foreign particles irritating the nasal mucosa. A sneeze expels air forcibly from the mouth and nose in an explosive, spasmodic involuntary action resulting chiefly from irritation of the nasal mucous membrane.[1] Sneezing is possibly linked to sudden exposure to bright light, sudden change (fall) in temperature, breeze of cold air, a particularly full stomach, or viral infection, and can lead to the spread of disease. How much of this information were you aware of?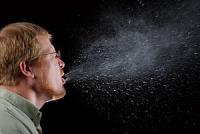 2. Here are a few more morsels regarding sneezing. Check off which ones you know:
Sneezing can not occur during sleep due to REM
a person to wake from their sleep for the purpose of sneezing
Pinching the bridge of your nose or exhaling deeply usually prevents a sneeze to complete
a person to wake from their sleep for the purpose of sneezing
People in the middle ages thought a sneeze meant you were near death
In Polish culture, a popular belief persists that sneezes may be a sign that one's mother-in-law speaks ill of their son-in-law at that moment.
Telling one G-d bless you after a sneeze is hope that no more sickness will occur or spread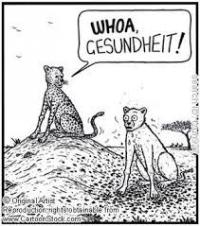 3. It is thought the word sneeze comes from the Indo-European word "penu" which means to breath. Having said that, how many ways do you know how to say what ever it is you say when someone sneezes?
Zero/You don't say anything when someone sneezes
10/26/2015
Health & Fitness
1659
31
By: ptajuggalette
Earn Rewards Live
Comments