Results for - When it's your time to go - Urinary incontinence
1,628 voters participated in this survey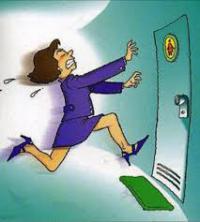 1. **Sensitive nature: fair warning: Urinary incontinence (UI) is loss of bladder control. Symptoms can range from mild leaking to uncontrollable wetting. It can happen to anyone, but it becomes more common with age. Women experience UI twice as often as men. Most bladder control problems happen when muscles are too weak or too active. Do you suffer with UI?
2. If you answered yes, do you feel that UI controls your life (in other words, you have to plan around always having to use the restroom)?
3. Before you leave the house do you have an idea where the restrooms are at your destination, and along the way?
4. On a scale from 1-5, how annoying is it when you depend on public transportation (when you have to use the facilities so often)?
5. If you are not bothered by UI (meaning you have it, but it's no big deal) why is that?
I'm mature about and just deal with it
I have a "That's life" attitude about it
There are worse conditions or diseases to have
6. With all due respect and sensitivity, what products, if any, do you use for UI?
11/08/2015
Health & Fitness
1628
38
By: ptajuggalette
Earn Rewards Live
Comments