Results for - Scleroderma - It's a hardening of the skin, caused by the deposition of calcium nodules in the skin.
1,844 voters participated in this survey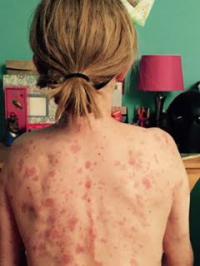 1. It shows up as spots on the arms, face and body, have you ever seen someone with a severe case of this?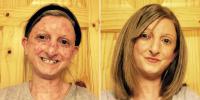 2. This woman showed her face to the world after over 29 years of covering it up with make up. She was embarrassed and other than her family no one knew, do you think that was a brave and courageous thing to do?
3. If you were afflicted with this disease would you try to find make up to hide it from the world?
11/18/2015
Health & Fitness
1844
21
By: BelLise
Comments