Results for - Charter Club for lies
1,650 voters participated in this survey
I swear to fulfill, to the best of my ability and judgment, this covenant: I will respect the hard-won scientific gains of those physicians in whose steps I walk, and gladly share such knowledge as is mine with those who are to follow. I will apply, for the benefit of the sick, all measures which are required, avoiding those twin traps of overtreatment and therapeutic nihilism. I will remember that there is art to medicine as well as science, and that warmth, sympathy, and understanding may outweigh the surgeon's knife or the chemist's drug. I will not be ashamed to say "I know not," nor will I fail to call in my colleagues when the skills of another are needed for a patient's recovery. I will respect the privacy of my patients, for their problems are not disclosed to me that the world may know. Most especially must I tread with care in matters of life and death. If it is given me to save a life, all thanks. But it may also be within my power to take a life; this awesome responsibility must be faced with great humility and awareness of my own frailty. Above all, I must not play at God. I will remember that I do not treat a fever chart, a cancerous growth, but a sick human being, whose illness may affect the person's family and economic stability. My responsibility includes these related problems, if I am to care adequately for the sick. I will prevent disease whenever I can, for prevention is preferable to cure. I will remember that I remain a member of society, with special obligations to all my fellow human beings, those sound of mind and body as well as the infirm. If I do not violate this oath, may I enjoy life and art, respected while I live and remembered with affection thereafter. May I always act so as to preserve the finest traditions of my calling and may I long experience the joy of healing those who seek my help.
1. I went to the ER yesterday to see if I had a blood clot. They took the info and took a blood test to test for the amount of D.Dimer (an enzyme that would be present in the blood when a clot is present). Negative for blood clots. But at discharge, the nurse said that doc would talk to me about the pain and redness in my leg. Oh ya, that's what they wrote. I only said hot flashes. I called the person in charge of the charts and made my legal position clear, that redness and pain needed to be removed. Have you caught a healthcare practitioner charting things about you that are not true, or exaggerating the truth?
Not sure, it might have happened without my knowledge
2. Do you think saying that I said I had more wrong than I did is not really a big deal?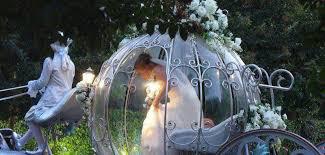 3. It made me wonder what other things are in my chart. Do you think I should request copies of my chart to see if there are any other charted fairytales?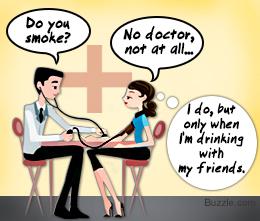 4. If you have lied to a healthcare practitioner, what was it regarding?
The amount of pain you're in (either less or more than it actually was)
Whether you exercise or not
Number of sexual partners
Last time you had a physical
If you adhere to medication instructions
5. What is worse, healthcare practitioners lying (charting untruths) or people lying to healthcare practitioners?
People lying to heathcare professionals
Healthcare professionals lying
01/25/2016
Health & Fitness
1650
47
By: ptajuggalette
Earn Rewards Live
Comments