Results for - Eat All The Twinkies You Want, And Lose Weight--Crazy Fad Diets
1,902 voters participated in this survey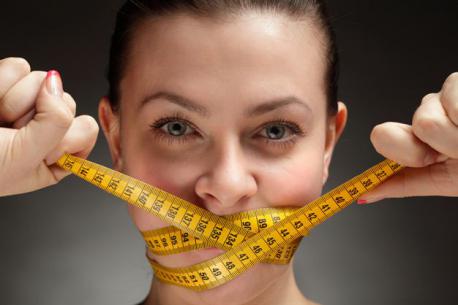 1. In the quest to lose weight, people have resorted to some pretty crazy fad diets to lose weight. While a few of them may initially cause you to lose some weight, the weight will never stay off. As a young teen, I tried some pretty odd diets to lose weight--to no avail. Have you ever been on a crazy fad diet?
Many, many crazy fad diets
2. The Twinkie Diet: A bakery manager invented Twinkies in the 1930s, but the diet fad's origins are unknown. Twinkies have 150 calories each. Eat nothing but Twinkies and you could lose weight. It may initially work because even if you eat 10, that's only 1,500 calories a day. You'll also get mighty tired of it fast. It's similar to the nothing-but-chocolate diet. You can lose weight because after the first day or two you're not that interested in eating chocolate. And you're depriving your body of essential nutrients. Would you ever consider trying this diet?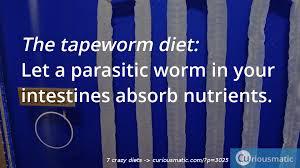 3. The Tapeworm Diet: A tapeworm is a parasite. You can get tapeworms unintentionally from undercooked, contaminated meat, especially pork. Untreated, a tapeworm infestation can be lethal. In the 1900s, hucksters sold pills that supposedly contained tapeworms that would eat the food in your stomach. It's absolutely inadvisable to infect yourself with something that could be dangerous to you. Besides importing or selling tapeworms is illegal in the United States. Would you ever consider trying this?
4. The Baby Food Diet: This Hollywood diet fad works by substituting baby food for two, possibly three, adult meals a day. You will lose weight because you're restricting calories, but you'll lose a lot of what adults enjoy about food — fibre, taste, and crunch. Baby food may be pure and high in vitamins, but it's not appropriate in terms of adult nutrition. Once you start eating like an adult again, the pounds will return. Would you ever try this type of diet?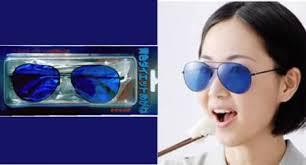 5. The Vision Diet: If it doesn't look appealing, will you leave it on your plate? That's the idea behind this craziest of diet fads. Wear blue-tinted glasses, and everything you plan to eat looks disgusting. The most likely outcome: You'll still eat whatever you want and you could hurt your eyes from wearing the tinted specs for too long. A better vision diet is one that is includes lots of colourful fruits and vegetables. That way you're getting lots of antioxidants. Would you try this?
6. The above diets are pretty crazy, but nothing compared to some of the other fad diet ideas out there. These diets not only will not help you lose weight, they are downright dangerous and could be deadly. How many of these have you heard about?
The chewing diet--chew your food until it's purified and spit it out
The cotton ball diet--eat cotton balls before a meal to fill up
The sleeping beauty diet--this diet advocates sleeping 24/7 to lose weight
The cigarette diet--this diet advocates lighting up instead of eating
01/24/2016
Health & Fitness
1902
50
By: Harriet56
Earn Rewards Live
Comments