Results for - Qi Gong
1,423 voters participated in this survey
Qigong, qi gong, chi kung, or chi gung (simplified Chinese: 气功; traditional Chinese: 氣功; pinyin: qìgōng; Wade–Giles: chi gong; literally: "Life Energy Cultivation") is a holistic system of coordinated body posture and movement, breathing, and meditation used for health, spirituality, and martial arts training. With roots in Chinese medicine, philosophy, and martial arts, qigong is traditionally viewed as a practice to cultivate and balance qi (chi), translated as "life energy".[1]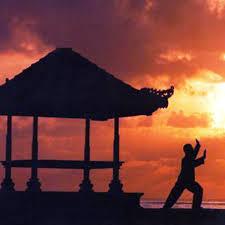 1. Have you ever practiced Qi Gong?
2. Do you know anyone else who does Qi Gong?
02/15/2016
Health & Fitness
1423
14
By: bdemenno
Comments