Results for - Fish Oil Benefits
1,809 voters participated in this survey
1. Fish oil has 3 main benefits. To support healthy cholesterol levels. To boost your mood. To help maintain strong bones. Do you take fish oil as an added supplement to your diet?
2. There are a lot of benefits to taking fish oil as an added supplement. I have listed half of what fish oil can do as a supplement. Which ones have you heard or know about?
To reduce triglyceride levels.
If you have heart disease, fish oil can reduce your chances of dying from the heart disease.
Can prevent an eye disease called age-related macular degeneration (AMD).
To prevent re-blockage of blood vessels after angioplasty, a procedure to open a closed blood vessel.
Women with antiphospholipid syndrome can take fish oil to prevent miscarriage & have a better higher rate of live birth.
Children can take fish oil to lessen their asthma symptoms, but women taking fish oil will not help the infant while breastfeeding.
Fish oil seems to slow or slightly reverse the progress of atherosclerosis in arteries that bring blood to the heart (coronary arteries), but not in those that bring blood to the neck to the head (carotid arteries).
Children can take fish oil to lessen the symptoms of ADHD.
Taking fish oil with conventional treatments for bipolar disorder seems to improve symptoms of depression and increase the length of time between episodes of depression. However, fish oil does not seem to improve manic symptoms in people with bipolar diso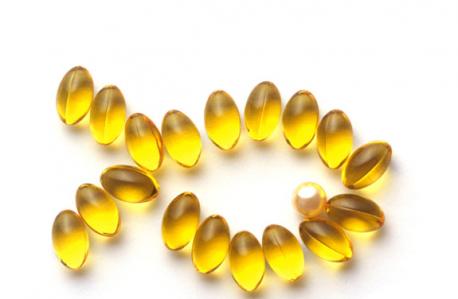 3. Fish oil is not a cure for all supplement. Here is a list of some of the health stuff that fish oil cannot lessen symptoms of. Which ones have you heard or know about?
Fish oil supplements does not reduce the risk of death or improve heart health in people with chest pain.
Taking fish oil by mouth does not appear to improve walking distance in people with leg pain due to blow flow problems.
A person who takes clozapine, which is a drug to treat schizophrenia, won't get any additional benefits of taking fish oil because it can increase total cholesterol and low-density lipoprotein.
Taking fish oil by mouth does not appear to decrease the number or severity of migraine headaches.
Evidence suggests that taking fish oil along with glucosamine sulfate does not decrease osteoporosis symptoms compared to glucosamine sulfate alone.
4. The following drugs taken with fish oil are not recommended because of major side effects. Are you on any of these medications?
High blood pressure medication that include captopril (Capoten), enalapril (Vasotec), losartan (Cozaar), valsartan (Diovan), diltiazem (Cardizem), Amlodipine (Norvasc), hydrochlorothiazide (HydroDiuril), furosemide (Lasix).
Orlistat (Xenical, Alli), a medication used for weight loss. If you take this medication with fish oil, you need to take them at least two hours apart.
5. After learning a little bit about the benefits & side effects of fish oil supplements, do you want to take fish oil for extra benefits for your health?
02/23/2016
Health & Fitness
1809
35
By: darlamae
Earn Rewards Live
Comments