Results for - Cancer Is Not a Journey. Cancer Is A Kidnapping. A Hijacking
1,737 voters participated in this survey
Those of us who have had to deal with cancer--either ourselves or with a loved one, know how cancer can destroy and change your life in one diagnosis. We talk about "fighting" cancer and not giving in, kicking its butt, or getting through it, but often the subsequent months or years are referred to as a "journey" by many. Someone sent this to my daughter, who at 22 is dealing with it right now, and she says it is the best article she has ever read on what the fight with cancer is like. To all of you who are also dealing with this, I hope you fight like hell against it, and perhaps this article, which is available online, will also help you.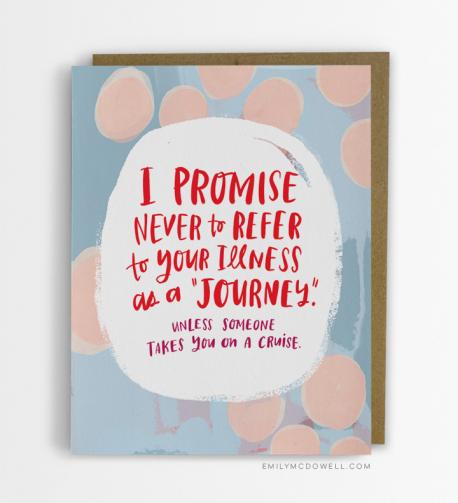 1. Jane Cawthorne, a writer and cancer survivor, recently wrote a brutal and honest opinion piece about what cancer is. She said it's time to stop with the meaningless platitudes, and call it what it is. She writes, "Cancer is a kidnapping. A hijacking. You're going along, living your life and BAM. A bag gets thrown over your head and you are captured and you don't know where the hell you are going. Or you are at gunpoint, being forced to drive by someone who won't tell you the destination or how long it will take and you're trying not to piss yourself. Or you have been thrown out on the side of a desolate highway with no water, no food and no map. You watch the car disappear in the distance. You might die of thirst. You might die." Her piece goes on to brutally describe what the person attacked by cancer goes through. If you have gone through cancer yourself or with a loved one, do you agree with her?
Yes, she is totally right
No, I think she is approaching it the wrong way
Did not go through cancer/loved one did not go through cancer
2. Jane continues to say, "You try to think of a plan to get out. There must be a way. You'll try anything. The hucksters and charlatans come calling offering you snake oil and herbs and magic pills and you will do anything, pay anything, to be freed from this captivity. You have learned the meaning of desperate. You cry. Often. Sometimes with other people. Sometimes alone. Cancer hijacks your body and it hijacks your voice. There isn't a person on earth who would want to go where cancer takes them. So stop trying to make it sound like it has purpose and meaning by giving it an archetype and calling it a journey and saying those in the middle of it are brave. It's a f**king hijacking. People who have cancer are in the middle of trauma. They are scared. They are by turns angry and in denial and grieving." Do you think what she says makes sense?
No, I think it may like this for her, but not for everyone
I think she is still angry and bitter, and doesn't know what she's talking about
Can't really say, since I have no experience with cancer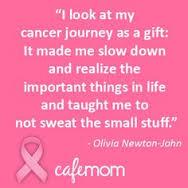 3. Do you appreciate Jane's honest and brutally frank way of talking about cancer? Or do you prefer to read articles and books that take a much more spiritual approach to the disease--such as it's a journey that you set out on, and all you go through will hopefully teach you some life lessons, etc.?
Prefer the brutal and honest approach, as in Jane's article
Prefer the more spiritual/healing approach in other books
Do not really have any experience with this subject
Prefer another approach I know about
03/18/2016
Health & Fitness
1737
49
By: Harriet56
Earn Rewards Live
Comments