Results for - Send In The Clowns
1,782 voters participated in this survey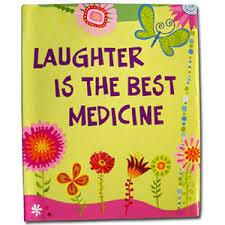 1. A Toronto researcher is putting the old saying "Laughter is the best medicine" to the test with an innovative therapy -- bringing clowns in to help seniors in the grips of dementia. Does someone close to you or you yourself have any form of dementia?
I know someone, but they're not really close
2. Toronto Rehab scientist Dr. Pia Kontos has been studying highly-trained therapy clowns, called elder clowns, interact with dementia residents in long-term care homes over a two-year period. "We found that after the residents interacted with the clowns for 12 weeks that there was a significant reduction in their neuro-psychiatric symptoms," Kontos said. The senior researcher found clown therapy was just as effective as medication in bringing down aggression levels in seniors with dementia – and in some cases – patients who were considered non-verbal began reacting or communicating with the clowns in small but significant ways. Do you find this promising?
Definitely, as anything that can help with dementia would be wonderful
It's promising, but probably needs more time to see results
Don't like this idea at all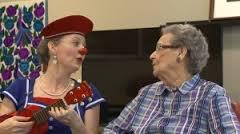 3. Kontos says there are major differences from elder clowns and the ones found in pediatric wards. The clowns used with dementia patients do not have heavily made-up faces, or wear brightly coloured wigs. They have more period make-up (evoking an earlier era) and have less clown-like hairstyles. While pediatric clowns' costuming may be whimsical and bright, elder-clowns are often more subdued in appearance, wearing vintage outfits, evoking memories of the past. Do you think the appearances of these clowns help the dementia patients connect more than traditional clowns?
Yes, since most dementia patients are living in the past to begin with
No, this may be just a coincidence
Yes, but perhaps it just makes them more accessible and less child-like
4. Would you like to have this form of therapy used with you or your loved one who is suffering from dementia?
Prefer traditional ways of treating it
03/15/2016
Health & Fitness
1782
30
By: Harriet56
Comments