Results for - Tailbone (Coccyx) Injury
1,878 voters participated in this survey
Last week I had a bad fall on the attic stairs and landed heavily on my tailbone and back, and have sought medical advice. It's pain like nothing I've felt before. Sometimes there's nothing one can do but take it easy and let nature take it's course and let the healing process begin. Take pain relievers and try to prevent further injury.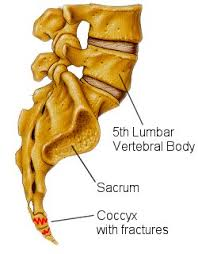 1. Have you ever had a bad fall and landed on your tailbone (coccyx)?
2. If yes, did you seek medical advice?
3. If you fell, did you also sustain a back injury?
4. Did you suffer with lasting symptoms from your injuries?
5. If it was a fracture, was there any swelling?
05/11/2016
Health & Fitness
1878
40
By: BelLise
Comments