Results for - Hyperbaric Oxygen Therapy
1,892 voters participated in this survey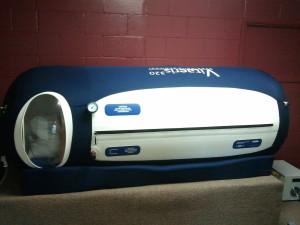 1. Have you heard of Hyperbaric Oxygen Therapy?
2. In a hyperbaric oxygen therapy chamber, the air pressure is increased to three times higher than normal air pressure. Under these conditions, your lungs can gather more oxygen than would be possible breathing pure oxygen at normal air pressure. Your blood carries this oxygen throughout your body. This helps fight bacteria and stimulate the release of substances called growth factors and stem cells, which promote healing. It is used to treat: Traumatic Brain Injury TBI, PTSD, Diabetes, Autism, Cerebral Palsy, Parkinson's, Carbon Monoxide Poisoning, Spinal Cord Injury, Heart Disease, Birth Injuries, Learning Disabilities, Anti-Aging, Stroke, Alzheimer's, Arthritis, Asthma, AIDS, Alcohol Abuse, Vision Loss, Multiple Sclerosis, Dementia, Headaches, and more. Have you tried Hyperbaric Oxygen Therapy?
3. I'm interested in this therapy for my aunt who suffered brain injury from a car accident. Do you know any who has successfully used Hyperbaric Oxygen Therapy?
07/26/2016
Health & Fitness
1892
25
By: PrairieGirl
Comments