Results for - Goals?
27,562 voters participated in this survey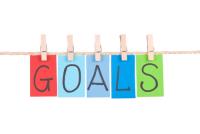 1. Do you set goals for yourself?
2. Are your goals short or long term in nature?
3. Do you have an idea of where you want to be in five years and what you want to accomplish with respect to:
4. Do you believe having goals are the secret to acheivement?
04/03/2014
Living
27562
93
By: sassy
Earn Rewards Live
Comments