Results for - Friend Request
2,201 voters participated in this survey
Friend Request is a supernatural-psychological thriller and was released in Germany in January this year and is scheduled to be released in Canada and the US in December, 2016.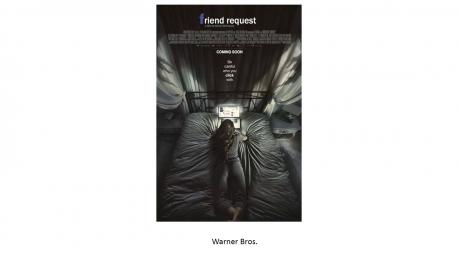 1. Have you seen the movie Friend Request?
2. If you haven't seen it, do you plan on seeing it?
3. The storyline revolves around a College Student who has more than 800 friends on Social media. Are you on Social Media?
4. If you have seen the movie, do you have as many friends as the main character, Laura?
5. Have you ever accepted a friend request from a friend's friend list, but didn't know them personally?
6. Have you ever sent a friend request to someone you've just met, much like Laura does with Marina?
10/26/2016
Living
2201
17
By: BelLise
Comments