Results for - Stay Out of the Living Room!
2,063 voters participated in this survey
1. Are you planning on having guests to your home during the upcoming holiday season?
2. If so, do you stress about getting your house clean before hand?
3. Which is harder - getting it clean? Or keeping it clean?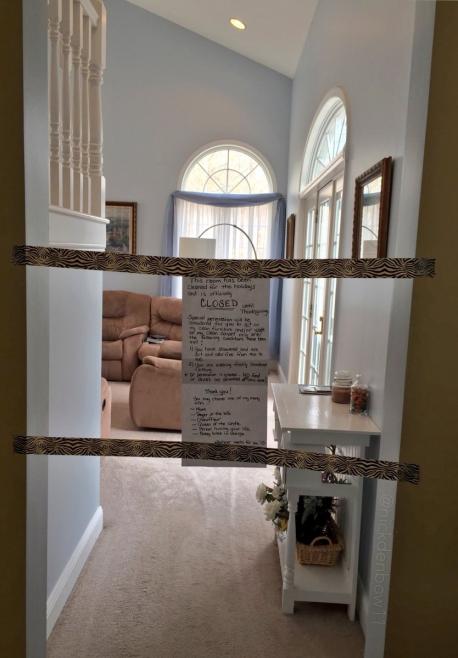 4. One mom was sick of prepping her house for the holidays, only to have her family undo all of her hard work. So she got a bit creative. Michele Keylor, of Ohio, decided to tape off her living room and officially "close" the area until Thanksgiving. Did you hear about this?
5. Would you ever consider doing something like this?
11/23/2016
Living
2063
35
By: MamaV1776
Comments