Results for - September – Back to school, self awareness month and more…
1,447 voters participated in this survey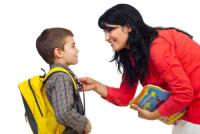 1. How do you feel about the month of September? Check all that apply.
I am energized. It's like New Years, I have many resolutions of things I want to do/accomplish
I get stressed out getting the kids all organized for school, programs and into new routines
I get stressed over ensuring kids do their homework
I love September, kids back at school and more free time for me
I get stressed at work as expectations for results and or productivity grow
I enjoy the renewed charge on work priorities
I get so pumped about my favorite TV series starting up
2. How would you rate your energy levels this month?
I find I have more energy in September
I find I have less energy in September
Same energy levels for me
3. Did you know that September is "Self Awareness" Month?
4. The following tips are said to help us be self aware and reduce stress. Which of the following do you practice?
Understand what issues cause stress and anxiety and let go where possible
Think more positively about myself
Put a stop to any self destructive, abusive feelings I have
Express my feelings to others, without name calling, so discussions can be productive
I don't believe in this stuff
10/06/2012
Living
1447
13
By: Tellwut
Comments