Results for - Just a Coincidence or Maybe Not.
1,921 voters participated in this survey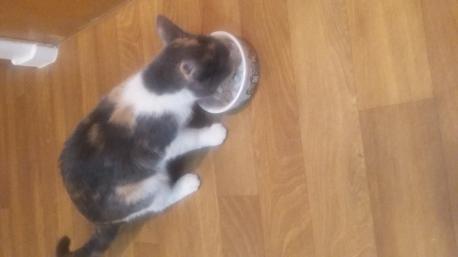 1. Last Sunday my husband noticed a young cat on our patio, she took off when he opened the door. Two nights ago she showed up again, this time she was meowing and looking rather sorry for herself so I gave her a bowl of cat food. She was starving, being a cold night we decided to take her in and find her owner in the morning. The next day we took her to the vet to see if she was chipped (she wasn't) we checked through the lost and found, asked the mailman and the office manager on our apartment complex emailed all the residents and posted her on a lost and found website. Have you ever located the owner of a lost animal.
2. It looks like we have a new addition to our cat family. Now to the point of the survey, just over a year ago we lost one of our female rescues due to old age. We found this one exactly the same way we found the new addition (she showed up at our door cold and hungry). The new cat has exactly the same mannerisms as the one that passed, she knew where the litter box was located before I showed her but the strangest thing of all was my 21 year old looked like he recognized her, he tried to lick her as soon as we brought her into the apartment, they were best friends when she was alive, sleeping together, grooming each other etc etc. Do you think this is just a coincidence or maybe there's more to it than meets the eye?
3. Now she needs a name, as she showed up at the door during the holidays I think a name connected to Christmas would be nice. Which of these names do you like?
12/29/2016
Living
1921
55
By: foesracing
Comments