Results for - Psoriasis information, facts and treatments
1,728 voters participated in this survey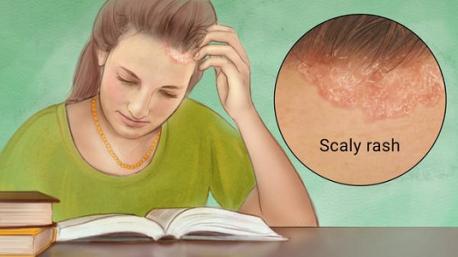 1. Psoriasis is a skin disease that causes scaling and inflammation (pain, swelling, heat, and redness). Skin cells grow deep in the skin and slowly rise to the surface. This process is called cell turnover, and it takes about a month. With psoriasis, it can happen in just a few days because the cells rise too fast and pile up on the surface. Most psoriasis causes patches of thick, red skin with silvery scales. These patches can itch or feel sore. Do you or a family member suffer from the skin disease psoriasis?
2. Which of these body parts did you know psoriasis can be found?
Knees and parts of the legs
Palms and soles of the feet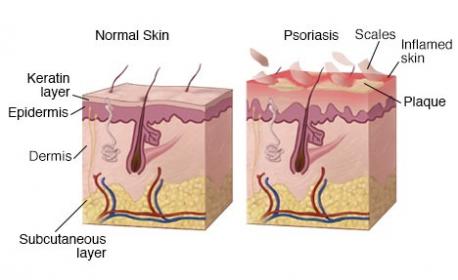 3. Psoriasis begins in the immune system, mainly with a type of white blood cell called a T cell. Psoriasis can be caused by infections, stress, changes in the weather that dry the skin, and certain medicines. Were you aware of these facts?

4. What various treatments are you familiar with for psoriasis?
Topical Treatment - Treatments applied right on the skin (creams, ointments) may help.
Light Therapy - Natural ultraviolet light from the sun and artificial ultraviolet light are used to treat psoriasis.
Systemic Treatment - If the psoriasis is severe, doctors might prescribe drugs or give medicine through a shot.
Combination Therapy - When you combine topical (put on the skin), light, and systemic treatments, you can often use lower doses of each. Combination therapy can also lead to better results.
5. Anyone can get psoriasis, but it occurs more often in adults. In many cases, there is a family history of psoriasis. Certain genes have been linked to the disease. Men and women get psoriasis at about the same rate. Were you aware of these facts?
01/09/2017
Living
1728
31
By: SmokeyandBandit
Earn Rewards Live
Comments