Results for - Paint Nite
2,075 voters participated in this survey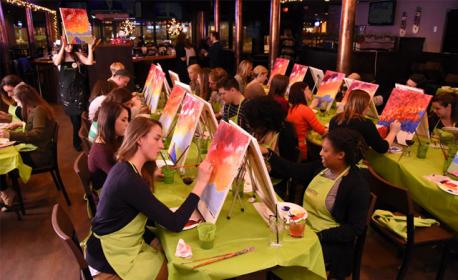 1. Paint Nites are events where you get together with friends to socialize & paint at the same time. There's always an instructor to talk you through the painting you each do. Though the scene you're all painting is the same, each person's turns out differently due to their own unique style. Is a Paint Nite something you might enjoy with friends?
2. I enjoy painting, finding it very relaxing. However, I'd never claim to be an artist, 'cause I am, by no means, professional. However, this idea of a social paint night is something that piques my interest. Do you think it'd be worth paying for something like this?
3. Will you now look into this more & possibly sign up for your own Paint Nite event?
02/01/2017
Living
2075
37
By: sarahwilson0612
Comments