Results for - They're Feeding the Cows WHAT???
2,169 voters participated in this survey
1. On January 17, a flatbed pickup truck spilled all of its contents onto a Wisconsin highway. The county sheriff's office discovered tens of thousands of red Skittles covering the road. Did you hear about this?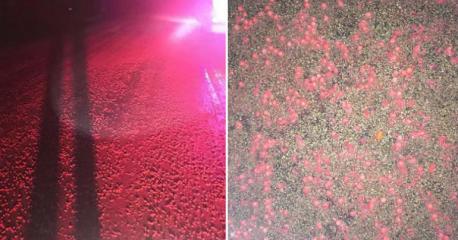 2. People might wonder why an entire box of red Skittles was being transported in such a way. It turns out that these Skittles were not marked for sale (none had the signature red "S" on them), but were actually destined for local farms to add to cattle feed. Does this surprise you?
3. Apparently this practice as been going on for decades, as the standard cattle fare (corn) was becoming too expensive. Adding an alternative, such as candy, helps cattle ranchers save 10-50% on feeding the animals. Do you think this is an acceptable practice?
4. After hearing this, do you think you will change your beef buying practices?
02/02/2017
Living
2169
46
By: MamaV1776
Comments