Results for - 11-year-old may be the youngest yoga instructor in the United States
1,991 voters participated in this survey
When 11-year-old Tabay Atkins isn't at school or building elaborate Lego creations, he's a popular yoga instructor, teaching classes three days a week in San Clemente, California.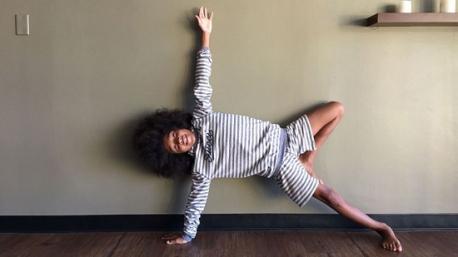 1. When Tabay was 6, his mother, Sahel Anvarinejad, enrolled in a yoga teacher training program. She had just completed chemotherapy for non-Hodgkin lymphoma (she is now cancer-free), and her son was there "every step of the way." "He saw how it changed me. I was lighter. I didn't have the heaviness that cancer brings." When Atkins finished the fifth grade last year, he was given a choice to either visit Europe or take a 200-hour yoga instructor course (he picked yoga), and was the youngest person to ever complete his program. Are you familiar with this story?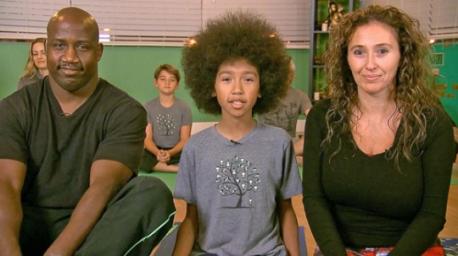 2. Sahel Anvarinejad owns her own yoga studio (Care4Yoga), and Atkins' classes are donation only, with proceeds going to charities helping kids with cancer. "Tabay says he care about people and a lot of people really like taking my classes," he told ABC News. When he grows up, he'd like to open several yoga studios, and right now, he's busy training his dad, former NFL player Larry Atkins (he's now "a lot more flexible"), as well as his classmates. "It's really awesome," he said. Is it nice to see a younger person like Tabay, where he is helping donate proceeds to charities for kids with cancer?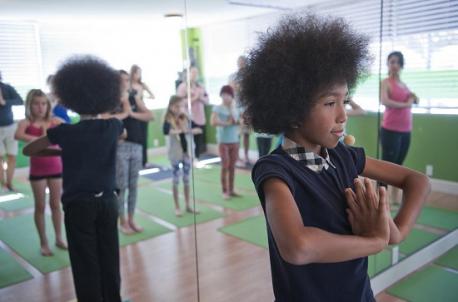 3. Atkins: "Some of the boys at first when I tell them they should try yoga, they say no because they think it's for girls, but yoga was actually created by men, for men." Were you aware of this yoga fact?
4. Here is a video of Tabay teaching yoga classes. Is this the first time you are viewing this video (URL included: https://youtu.be/9tZQeb5CWxw)?
01/29/2017
Living
1991
27
By: msrcms
Comments