Results for - The Highway Of Tears
1,841 voters participated in this survey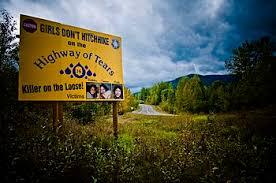 1. A stretch of highway in B.C. running only 450 miles from Prince George to Prince Rupert has been nicknamed the Highway Of Tears, because since 1989, at least nine Aboriginal woman and girls have either been murdered or gone missing When inquiries were broadened to include related highways, that number grew to 18 since 1969. Many in the local communities feel that the actual toll is far higher — more than 30. Almost all of the victims have been Aboriginal, and young women appear to have been targeted in particular. Are you familiar with this particular highway and its reputation?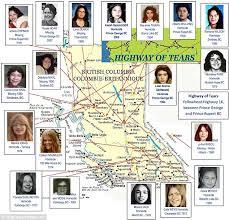 2. The Yellowhead Highway 16 connects two major hubs in northern B.C. This stretch also passes through or near about a dozen small communities, First Nations reserves and traditional grounds. As there is little in the way of public transit, it's also a popular hitchhiking route, particularly for First Nations people who can't afford cars or bus fare. The remote location and the prevalence of hitchhiking had often led to tragedy. Just recently, a decade after residents started asking for one, a partial bus service starts to run on this stretch of road. It's a small step, but an important one to trying to make this area safer for these people, especially the women and girls. Do agree that this will help the situation?
Yes, a small step but an important one
Yes, but much more needs to be done
No, too little and too late
Don't know enough about this subject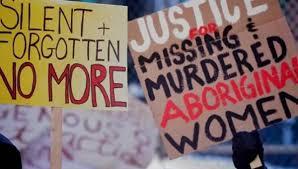 3. The Highway of Tears is only one road. All over Canada violence in the Aboriginal community, and the way it is handled by Police and other authorities, has been the subject of much discussion -- and little action. The statistics are sobering. There were 1,181 cases of missing or murdered Aboriginal women in Canada between 1980 and 2012, according to the RCMP. However, according to grassroots organizations and the Minister of the Status of Women the number is much higher, closer to 4,000. Aboriginal women are killed at six times the rate of non-aboriginal women. And all too often, these cases are either ignored, passed off as merely domestic disputes or runaways, or shelved too soon. Do you agree that the cases involving Aboriginal woman need to be handled differently?
Every case should be handled with 100% effort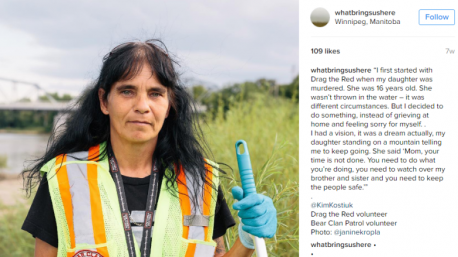 4. What Brings Us Here is an Instagram photo essay designed to shed light on Aboriginal activism in Winnipeg, where there is a big community. This project is designed to tie in with Drag The Red, the volunteer-run organization that searches the river for clues relating to missing Aboriginal people. This campaign could explore the everyday of things as they unfold, focusing more on what is and needs to be done. The group responsible for this project believe that by sharing stories and photos, the attention can only help these cases. Have you heard about this Instagram campaign?
02/14/2017
Living
1841
23
By: ghahrem5
Comments