Results for - What is racism?
2,189 voters participated in this survey
I've decided, after reading certain comments on here, to explain what is racism exactly.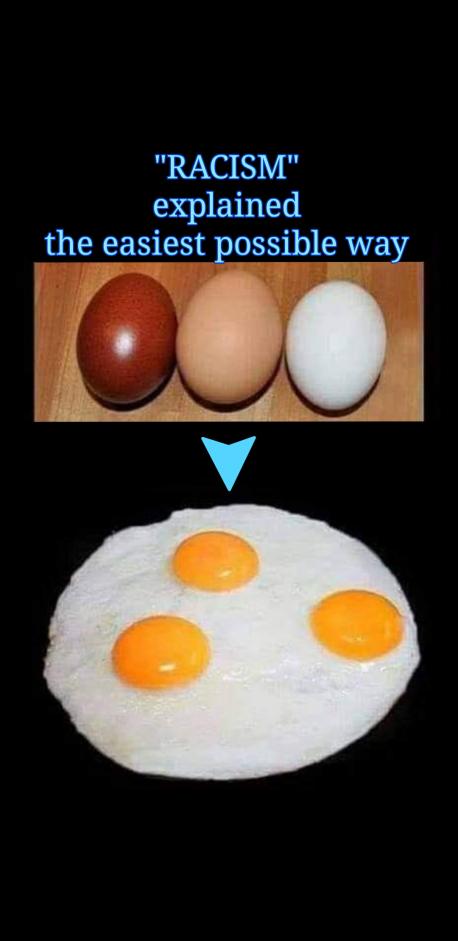 1. All my life, I've always found that all races and both sexes were equal. I dated a really adorable black girl in the 70's, during the disco era. She was really nice, I got along with her whole family, and even my younger brothers were hanging out with her younger brothers. Can you be a racist, and still communicate with other races, without insulting or disrespecting them?
Yes, you can pretend you like "other races". For example, if you're obligated to work with people that you would call "immigrants". A racist could just do his/her best to not to look at them, or talk to them.
Maybe, it's possible, but unlikely.
No. If you're a racist, you're a racist. A racist would rather leave his/her job, and look for work somewhere else. A real racist deeply hates other races. There's nothing he/she can do.
2. As for myself, racism always highly disgusted me. There are enough wars, and enough hate in this world already. So why add to it? This question is for those who are indeed racists. Are you ashamed to be like so, or you'll truthfully admit it to anyone, or even be proud that you are a racist!
I'm a racist, but I'm not going to tell people, especially those I don't know, it's not their business.
I'm a racist, but I don't want to be judged or threatened by people who don't understand my reasons or my feelings, I only want everyone to leave me alone with my inhumanity!
I am proud to be a racist, and it would be my pleasure to tell everyone the reasons why I'm right to hate other races.
3. I don't know if you're like me, but I think that those who accuse others of racism, are often racists themselves! As for example, about 20 years ago, I was waiting in line at the cashier in a store, and I was wearing a jacket with pins on it... One of them said in English : I'M FROM AN ANTI-RACISM SCHOOL. A black guy in front of me, who spoke only French I found out later, read the word RACISM on my pin, and simply accused me to be one! Racism in French is racisme. So I proceeded to translate the pin for him, and explained that on the contrary, I was against racism since forever, and that to me, everyone is a human being. He looked at me, his eyes getting bigger with disbelief, and I could even say they also contained rage and anger! He called me a liar, and that I was a f****** racist, and to admit it. I told him that he was wrong, and if he couldn't even read English, how could he know? Honestly, I was getting seriously pissed at him, and felt like insulting his level of education, but I didn't.... I was extremely glad to leave the store after paying.
Yes I've seen this kind of behaviour quite often.
I've seen it to some degree, here and there.
This is absurd. Why is it that someone who notices a racist behaviour on someone, would be one him/herself!
05/12/2019
Living
2189
89
By: OliverTwist666
Comments