Results for - Poll: Fewer Than Half of American Adults Now Belong to a House of Worship
2,824 voters participated in this survey
For the first time in over 80 years of surveys on the subject, new Gallup data analysis released March 29 found that just 47% of American adults said they belonged to a church, synagogue or mosque in 2020—the first time that fewer than half of respondents reported membership at such houses of worship.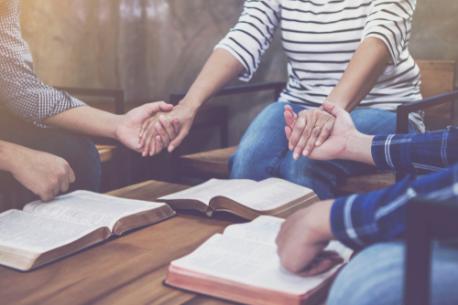 1. Between 1998 and 2000, an average of 8% of Americans say they did not identify with any religion, per the company's biannual surveys of U.S. religious attitudes and practices, according to a three-year aggregate of Gallup's survey data. Just twenty years later, between 2018 and 2020, that figure had risen to 21%. Do you identify with a religion?
Not fully, but I believe in something/ partake in some rituals
2. Do you belong to a house of worship?
Yes, for religious reasons
Yes, but for community reasons
Yes, for both religious and community reasons
3. Jennifer Herdt, a professor of Christian ethics at Yale Divinity School, adds that she's heard stories of the pandemic bringing some people back towards worship, either because of the ease of a virtual service or the need for a support system and a sense of community. Have you or anyone you known turned more towards worship than usual due to the pandemic?
4. Do you believe in the separation between state and church?
04/02/2021
Living
2824
96
By: Tellwut
Comments