Results for - "Shopping While Black" Is Not A Crime
2,281 voters participated in this survey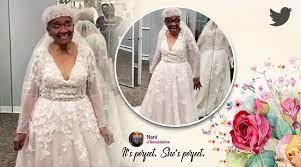 1. Back in 1952, Martha Mae Ophelia Moon Tucker, from Birmingham, Alabama, dreamt of marrying the man of her dreams and walking down the aisle in a wedding gown she had specially picked out. One thing stood in her way. Back then, black women were not allowed into bridal shops and she had to wear a navy blue dress provided to her by a family she worked for. Now, at age 94, Tucker's dream of trying on a wedding dress finally came true after one of her granddaughters booked her an appointment at a bridal store. A video of Tucker beaming in a gorgeous white wedding dress has now gone viral. Since being shared online, the video has many calling Tucker the most beautiful bride they have seen. However, even more were shocked by the fact that black women were not allowed in bridal shops during that time. Were you aware that this was the case?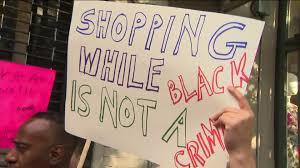 2. "Shopping while black" is a phrase used for the type of marketplace discrimination that is also called "consumer racial profiling", "consumer racism" or "racial profiling in a retail setting". Shopping while black describes the experience of being denied service or given poor service because one is black. In the 1950s, black people were not allowed in stores, and certainly were not able to work in these stores. Although we have come a long way from those days, "racial profiling" is still common and very much an issue. Are you aware of this practice?
I have experienced it first hand
I don't think it actually exists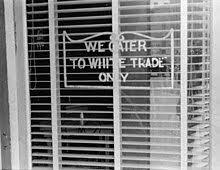 3. While the blatant racist signs of the 50s that proclaimed "No blacks allowed" are gone, black consumers are still subjected to racist profiling when shopping. The 2021 State of Racial Profiling in American Retail report, carried out by DealAid, surveyed 1,020 consumers who identified as Black or African American, and 50.3% of those surveyed said they had been "ignored and made to wait excessively". More than 75% of respondents said they were followed and closely watched. 90% of them said they had experienced racial profiling of some degree. Are you surprised by these statistics?
I think there are extenuating circumstances
07/16/2021
Living
2281
99
By: Harriet56
Comments