Results for - White Privilege
2,309 voters participated in this survey
Since there has been a lot of talk lately on Tellwut to do with bias, I will come out, full disclaimer, and say, yes, this survey is bias. But it is also a very important topic that must be addressed if we are ever to repair race relations in our countries. We first must acknowledge that there is a problem, and then seek solutions to end it. Years of systemic racism will not just disappear because we may feel it does not affect us. Everyone is affected.
1. White privilege. Two words strung together have never elicited such polarizing views. Black people experience it, and have paid for it for years. White people don't think it exists. Even those who "get it" don't think they have ever benefited from it. I know I have, as a white woman growing up in the 60s. I got a job because another equally qualified candidate lost that same job because of the colour of her skin. I never was turned down for an apartment because of my skin colour. This spoken word poem, which was written in 2014, by Kyla Jenee Lacey, explains what white privilege is better than I could. It should be required listening in the schools in North America, in my opinion. Even if you never watch a video on here, I urge you to watch this one. (Disclaimer, some of the language may offend -- and I am referring to the swearing, not the content). Do you think this is a powerful piece?
Did not watch it/could not watch it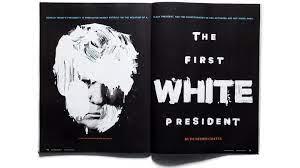 2. This week, a news story caught my attention. Matthew Hawn, who had been a tenured teacher at the Sullivan County School District since 2008 and baseball coach at Central High School, was fired by the local board of education on June 8 in a 6-1 vote for two separate incidents where he taught about race. At issue was Hawn assigning the essay "The First White President" (an essay which paints former President Trump in a bad light) by Ta-Nehisi Coates to students in his Contemporary Issues class in February, and later in March, playing a video of "White Privilege," the spoken word poem discussed above, to the same students. The school board insists that it was not the content, but rather the "inappropriate language" that was the reason for the firing. Do you believe that this was the case?
Don't know what to believe, but feel it was a good call firing this teacher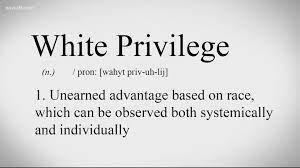 3. Both in the letter of reprimand and in the charges of dismissal, school officials took issue with Hawn apparently not teaching a "conservative perspective," and where Coates' essay was concerned, not providing an opposing point of view to Trump having ascended to power in large part because of his standing as a white man. Do you believe, as many apparently do, that Trump became President in part or even entirely because of the fact that he was a white man?
4. No one is saying that because you are white, your life has been easy. That is not what it is about. All it means is that your skin colour has never been the reason your life is hard. You don't lose jobs because your skin is white. You don't lose apartments because your skin is white. You don't get stopped routinely by police because your skin is white. For years, people of colour have had their skin colour close doors in their face. They do not expect or want special treatment, no matter how you feel about it. They just do not want that to be a barrier any longer. And if some institutions or businesses seem to be going out of their way to diversify, maybe, just maybe, they are finally realizing that they spent so many years going out of their way to NOT DIVERSIFY. Do you agree with this?
07/21/2021
Living
2309
177
By: Harriet56
Earn Rewards Live
Comments