Results for - Cover Up
2,299 voters participated in this survey
Yesterday, the sky was a cloudless, improbable blue and the day's high was a glorious 70 degrees. The overnight low was 44. Hot dang! Time to crack that bedroom window and, as my daughter would say, "sleep cold." It's blanket weather.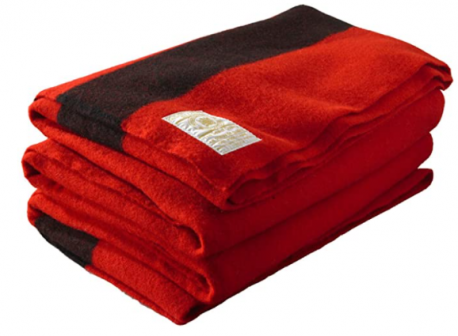 1. Not everyone likes sleeping in a cool room. My father, called the "Draft Chaser" by his children, was known to mutter, "This isn't a heating bill. It's a mortgage payment. Who has a window open?" He did not appreciate being cold- especially at night- but in deference to that heating bill, turned the thermostat waaaaay down when he retired for the evening. And for forty plus years, relied on his red and black Hudson Bay blanket to keep warm. Do you have a favorite blanket?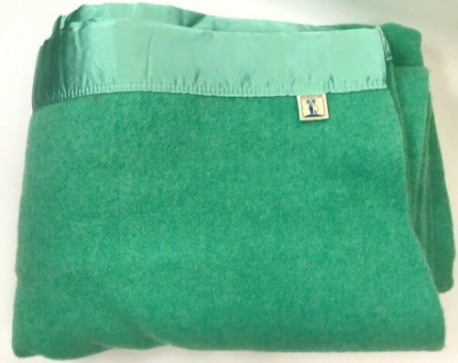 2. Wool blankets were more necessity than luxury during the Ohio winters of my childhood. And I loved being tucked in up to my chin under my own preferred green blanket. While green was my favorite color, it was really that binding that made it so comfy-cozy. Have you ever slept under a blanket with a satin binding?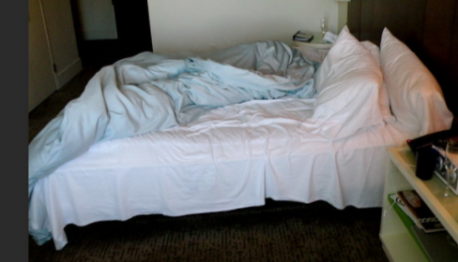 3. I married a man who didn't give two hoots what kind of blanket was on the bed as long as the sheet and blankets were untucked so his toes had wiggle room. I, like any sensible being preferred my covers tucked in at the bottom. Surprisingly, this did not lead to marital discord, but to the purchase of a down comforter. So. Are your covers...
4. Our daughter didn't care what kind of blanket she had when she was small- as long as it was pink. And as long as she could pull the covers loose and wrap herself up in a sort of cocoon with only her sweet face showing. The latter habit persists, she tells me, to this day. Since I don't have to make her bed, this doesn't bother me. Do you know anyone who sleeps in a blanket cocoon?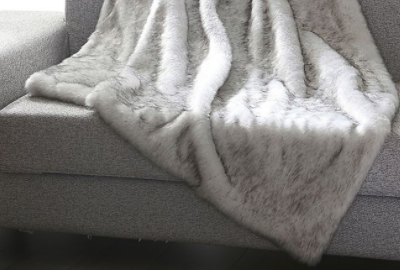 5. Our son has always been more particular about his blankets. First he required an armful of increasingly decrepit flannel receiving blankets wadded up and cradled like a stuffed animal. He progressed to a nylon horror (a gift from my husband's mother) known as Vellux. His current obsession is a faux fur weighted blanket filled with some strange beads. It can be warmed in the dryer for added comfort, but it weighs a ton! This seems grossly unfair to the dryer and its bearings. But since I often pat major appliances on the head and whisper, "hang in there, buddy," maybe I'm just projecting. Regardless, he claims this thing is the best blanket in the history of bed coverings. Have you ever used a weighted blanket?
10/23/2021
Living
2299
48
By: Desk
Comments