Results for - Parents concerned about COVID-19 in schools, 8 in 10 support mask mandates: survey
3,030 voters participated in this survey
The majority of respondents in a newly released Canada-wide survey say they are concerned about the spread of COVID-19 in schools and want children and staff to wear masks.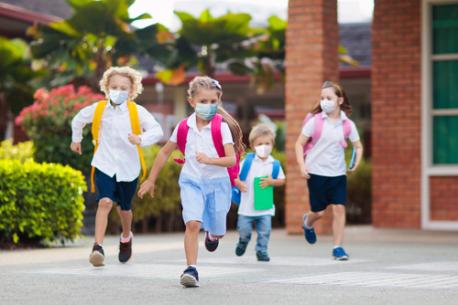 1. Are there mask mandates at schools in your area?
2. There were a handful of protests around mask requirements in schools across the country when children returned to classes last month. The survey found 78 per cent of respondents supported wearing masks in schools. Do you think there should be mask mandates in schools?
3. Many (70 per cent) respondents said they were still concerned about the spread of the virus in schools in their area. Are you concerned about the spread of the virus in schools?
4. 51 per cent of Canadian parents with kids aged five to 11 are ready to have them immunized once a vaccine is approved for that age group. Eighteen per cent say they will eventually get their kids immunized but will wait first while nearly 23 per cent of parents say they will not be vaccinating their children. If you have kids age 5-11, would you have them vaccinated?
5. The survey also found 62 per cent of respondents said they would be willing to receive a third dose of COVID-19 vaccine if it were offered to them. Would you take a third dose?
10/21/2021
Living
3030
82
By: Tellwut
Comments