Results for - Dawn is changing its dish soap bottle with new lid
3,110 voters participated in this survey
Getting your dish soap out of the bottle might not be on your top 10 list of daily annoyances. But Procter & Gamble is making it easier anyway. -CNN Business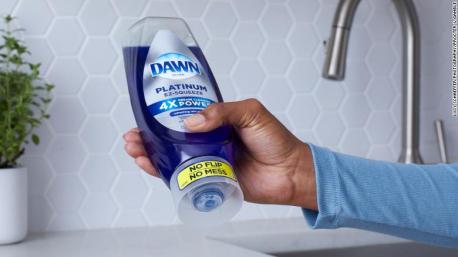 1. How much of your dishes do you wash by hand?
Whatever doesn't fit in the dishwasher /isn't dishwasher safe
2. Do you use Dawn dish soap?
3. Dawn has unveiled a redesigned bottle with "patented no-flip cap technology." That means the bottle stands, upside-down, on its cap and dispenses from the bottom. A self-sealing valve prevents the soap from leaking. Do you ever get annoyed by having to flip the dish soap upside down to the rest of it?
4. "You've likely spent time shaking, flipping, and banging your dish soap bottle on the counter top in a messy attempt to make the most of every drop." said Dawn. Will you try out the new Dawn dish soap?
5. When you notice a product you use has new packaging, is it typically an improvement?
6. The company's research found that the new bottle design created a "mess-free experience" and the elimination of a traditional cap "improved ease of use for populations who had challenges with existing bottle designs since it could be dispensed easily with one hand." Do you think more companies should update their packaging for those who may have challenges?
01/14/2022
Living
3110
81
By: Tellwut
Earn Rewards Live
Comments