Results for - Using Politically Correct Terms
2,909 voters participated in this survey
It can be tough to keep tabs on the most up-to-date language and terminology in the purpose-driven space. Being politically correct, or PC for short, is saying or doing things in ways that will not cause offense regarding race, ethnicity, gender, sexual orientation, and other aspects of identity.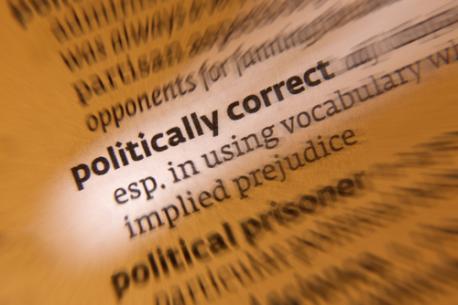 1. Do you try to be politically correct on a daily basis?
2. Recently, the latest PC term has been "unhoused" instead of homeless. According to unhoused.org, "the label of "homeless" has derogatory connotations. It implies that one is "less than", and it undermines self-esteem and progressive change. The use of the term "Unhoused", instead, has a profound personal impact upon those in insecure housing situations." Do you agree that the label "homeless" has derogatory connotations?
Yes, and I will try to use unhoused
Yes, but I probably/will not change my wording
3. Do you personally believe that being PC has gone too far?
Yes, it seems like everyone is offended these days
Sort of, while we should be more aware of how words make people feel, sometimes I think it goes too far
No, it's not that hard to use nicer language to make people feel included in society
4. Which of these newer PC opinions do you AGREE with?
Saying "unhoused" instead of homeless
Saying "Sex worker" instead of prostitute
Not saying "that's crazy" because it perpetuates mental health stigma
Asking if someone has a partner instead of wife/husband/boyfriend/girlfriend if you don't know their sexuality
Not saying gypped as it stems from gypsy, which is problematic as it has been used as a derogatory slur against Roma who historically travelled from place to place across Europe.
Not saying "dumb" because we use "dumb" to say that someone or something isn't intelligent, but the word "dumb" refers to a person who is unable to communicate verbally, so this can be offensive to those individuals
Not saying "lame" when we mean something is boring or dull, but "lame" actually refers to lower body parts that don't function properly for walking, so again this can be offensive to those individuals
Asking someone what their pronouns are before referring to them
Raising a child as "they/them" until they are old enough to choose what gender they are
04/29/2022
Living
2909
109
By: Tellwut
Earn Rewards Live
Comments