Results for - Video captures 'nightmare' at Canada's Wonderland as riders trapped on roller-coaster during storm
2,595 voters participated in this survey
Visitors at Canada's Wonderland were caught amid a powerful storm Saturday, leaving some trapped on roller-coaster rides for up to 30 minutes while others were scrambling to find shelter at the amusement park in Vaughan, Ont. just outside Toronto. In a video posted to TikTok, visitors can be seen stranded on the Behemoth, one of the Wonderland's biggest roller-coasters, as heavy wind and rain sweeps through the park. "It came full force within about 10 minutes .... like out of nowhere," Lynn Ritchie, who posted the video, told CBC News.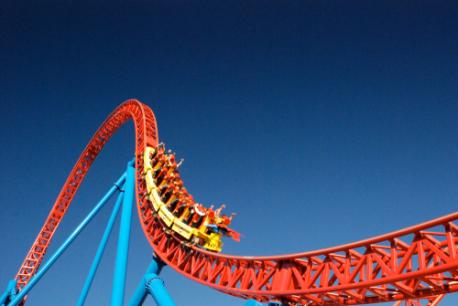 1. Do you enjoy visiting theme or amusement parks?
2. Do you enjoy roller coasters?
3. Have you ever been stuck on a roller coaster before?
4. Several rides, including the Behemoth, became stuck with riders on board due to a power outage. Do you think Wonderland should have some sort of fast acting generator so this issue doesn't happen?
05/30/2022
Living
2595
37
By: Tellwut
Earn Rewards Live
Comments