Results for - Wedding Traditions
2,673 voters participated in this survey
Conducted by OnePoll on behalf of Minted, this survey aimed to uncover how today's weddings mix modern trends with traditional customs, and to see what wedding customs are getting relegated to the past.-SWNS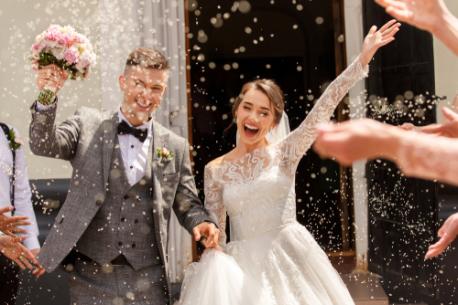 1. 1 in 5 believe brides wearing a white dress for their wedding is officially a dated tradition according to the poll. Do you think a bride wearing white is a dated tradition?
2. Another almost one in five (19%) polled think that mother-son and father-daughter dances are an outdated tradition. Do you think these dance traditions are outdated?
3. Almost three in 10 (28%) feel that pleasing all family members is another dilemma when planning a wedding, with 43% fearing that some members of their family would be upset if they didn't have a traditional celebration. If you have had a wedding, were you worried about pleasing all of your family members?
4. In the end, the majority (64%) of people agree that their wedding should be as unique as their union. Have you ever been to a unique wedding or a wedding with a unique element? Comment below what it was!
07/03/2022
Living
2673
69
By: Tellwut
Earn Rewards Live
Comments