Results for - Story Writing
2,281 voters participated in this survey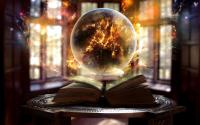 1. Have you ever writen a story as a hobby?
Yes, I've writen and completed one or more
I'm in the process of writing a new story or my first
I started one but never got to finishing
2. If you have, what were the first areas you focused on to bring your story together?
11/19/2013
Living
2281
10
By: maddi
Comments