Results for - Creation versus evolution - What do you believe is the origin of the earth, life and the universe?
78,900 voters participated in this survey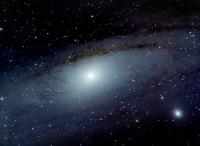 1. Which one do you believe?
I believe in creation (religious basis)
I believe in evolution (scientific basis)
2. Should the theory of both evolution and creation be taught in schools?
Yes both should be taught
Only the theory of creation should be taught (religious basis)
Only the theory of evolution should be taught (scientific basis)
06/26/2020
Living
78900
732
By: lizzy
Comments