Results for - Family stories
1,523 voters participated in this survey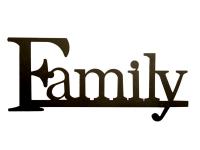 1. Before we begin the survey, think back to your family of origin--the family you lived with while growing up. Think of ONE family story you remember. Just one story. It can be about anything, but just has to somehow involve you and your family. Are you thinking? Do you have one?
2. Is the story a happy one? Sad one? Embarrassing? Usually the first family stories one thinks of when asked this question are very indicative of the family itself. It may hint at a family value, for example, or a family tradition. Tell us which ONE word comes closest to the type of story you thought of.
3. Does your story tell a deeper story about a family value, tradition or practice? (It could be a story that doesn't do any of these, in which case mark "no").
No,it doesn't hint at any of these. It's just a story.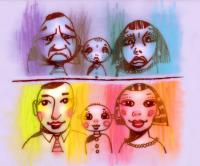 4. Further--and this is the difficult part--social science research shows that if one chooses a primarily happy, sad, embarrassing, horrific or whatever story, that tends to align itself with the overall impression you have of your family of origin. Does this make sense to you, considering the story you thought of?
08/26/2015
Living
1523
24
By: Tiger_Lily
Earn Rewards Live
Comments