Results for - Yellowstone National Park
1,378 voters participated in this survey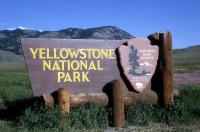 1. Have you ever been to Yellowstone Park?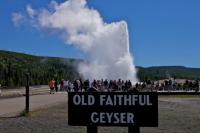 2. What things have you done or seen at Yellowstone Park?
Seen the Grand Prismatic Hot Spring.
Seen the grizzly bears, grey wolves, the world's largest wild bison herd, bald and golden eagles, trumpeter swans, moose, and wild horses.
Experience the Grand Canyon of the Yellowstone.
Take a hike in Yellowstone and Grand Teton Parks.
Go rafting or paddling near lakeside geysers, or raft down one of the nearby rivers.
Watch a rodeo, attend an old west gun fight, or stay at a guest ranch.
Hunt for rocks, fossils, and dinosaurs. Yellowstone area has many paleontological sites.
Immerse Yourself in Native American Culture. Attend a powwow, visit Sacajawea's gravesite, or stop at the Crazy Horse Memorial.
3. Did you enjoy your experience at Yellowstone Park?
4. If you have not been to Yellowstone Park, do you plan on making a trip in the near future?
08/31/2015
Living
1378
20
By: SmokeyandBandit
Earn Rewards Live
Comments