Results for - Pink-necked green pigeon
1,790 voters participated in this survey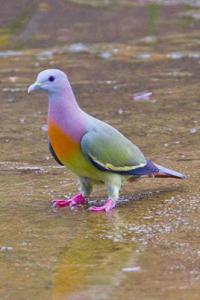 1. The Pink-necked green pigeon prefers a subtropical or tropical moist lowland forests, subtropical or tropical mangrove forests, and subtropical or tropical moist montane forests. Which is true for you?
I have seen at least one at least once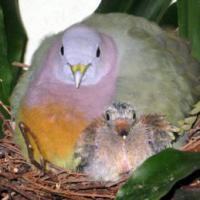 2. The most fascinating feature of pigeons and doves is their ability to produce crop milk. During breeding season, special glands in the crops of both males and females enlarge and secrete a thick milky substance. The chicks drink this milk by poking their bills into the parent's throat. Were you aware of this fact?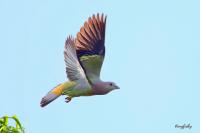 3. Would having these around for you to see enhance your daily experience?
4. What other things lift your spirits upon the visual experience?
Flowers (Pic: cut flower fields; Carlsbad, CA)
Sky with puffy white clouds
The person(s) just walking into the waiting area of the airport or train depot, etc that you're waiting for
Your favorite shop right when it turns the sign over to show "Open"
09/05/2015
Living
1790
31
By: ptajuggalette
Earn Rewards Live
Comments