Results for - Who said what?
969 voters participated in this survey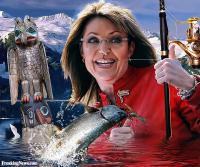 1. Which of the following quotations were uttered by Sarah Palin?
"At those times on the campaign trail when sometimes it's easy to get a little bit discouraged, when, you know, when you happen to turn on the news when your campaign staffers will let you turn on the news, usually they're like "Oh my gosh, don't watch."
"We believe that the best of America is in these small towns that we get to visit, and in these wonderful little pockets of what I call the real America, being here with all of you hardworking, very patriotic, very pro-America areas of this great country.
"Our opponent [Obama] though, is someone who sees America it seems as being so imperfect that he's palling around with terrorists who would target their own country"
"You mentioned education, and I'm glad that you did. I know education you are passionate about with your wife being a teacher for 30 years, and God bless her. Her reward is in heaven, right?"
"One of my absolute best friends for the last 30 years happens to be gay and I love her dearly, and she is not my "gay" friend, she is one of my best friends, who happens to have made a choice that isn't a choice that I have made, butI'm not gonna judge"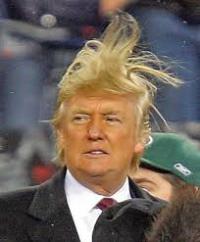 2. Which of the following quotations were made by Donald Trump?
"You know, it really doesn't matter what the media write as long as you've got a young and beautiful piece of ass."
"The wall will go up and Mexico will start behaving."
"Laziness is a trait in the blacks. ... Black guys counting my money! I hate it."
"The only kind of people I want counting my money are little short guys that wear yamakas every day."
"If you can't get rich dealing with politicians, there's something wrong with you."
"A certificate of live birth is not the same thing by any stretch of the imagination as a birth certificate."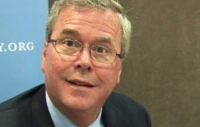 3. Which of these quotations were attributed to Jeb Bush?
"A 'patriotic energy policy' will yield far more revenue."
"Supper with kids keeps them away from drugs & booze."
"LGBT protections are tantamount to elevating sodomy."
"My high school drug use was "stupid" and "wrong."
"We have to be a lot more productive, workforce participation has to rise from its all-time modern lows. It means that people need to work longer hours and, through their productivity, gain more income for their families."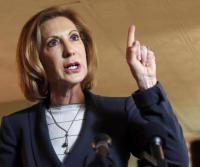 4. Which of the following quotations was made by Carly Fiorina?
"It is the hypocrisy of liberals that enrages me the most."
"Small business is being crushed all across this country by big government. Small business is the engine of economic growth in this country."
"I love being a woman. I like dressing up, I love buying shoes."
"But unlike Hillary Clinton, I know that flying is an activity, not an accomplishment."
"It is the federal government's job to secure the border."
5. So what are the answers? All quotations listed for each person were, in fact, attributed to them. Are you surprised?
09/08/2015
Living
969
28
By: Tiger_Lily
Comments