Results for - Tolerance and Intolerance
1,552 voters participated in this survey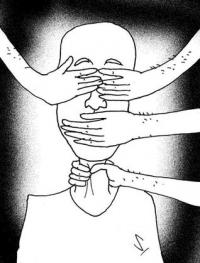 1. Intolerance is defined as "unwillingness or refusal to tolerate or respect opinions or beliefs contrary to one's own." Given this definition, do you know anyone who you would describe as intolerant?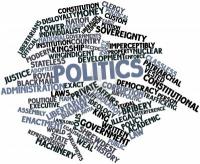 2. Intolerance further "stems from an invincible assumption of the infallibility of one's beliefs and a dogmatic conviction about their rightness." We all have beliefs, but we differ on how much we insist they are infallible (i.e., incapable of being wrong). Keeping in mind this is an anonymous survey, what percent of your political beliefs (regarding the economy, government control, freedom, capitalism, religion, sexuality and so on) do you truly believe are the most correct views possible? Select the percentage closest to your opinion.
Zero--I don't think any of my beliefs are true and infallible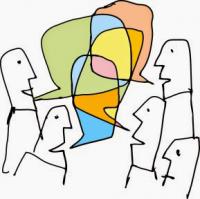 3. One of the hallmarks of a free country, a democracy, is that people can have different opinions and beliefs. Right to dissent and tolerance of dissent are sine qua non of a democratic society. Which of the following is most true of your ability to engage in debate with another person who has very different beliefs than yours in a hot-button area for you (such as religion, sexual rights, gender roles, race relations and so on)?
Even when another person and I have very different views on an important issue like the role of government in healthcare, I am able to discuss and debate the issues without getting overly emotional.
I am able to discuss and debate certain issues, but I find that I cannot do this with other issues--I'd rather walk away from the discussion or not get started talking about those particular issues.
I admit that I find it very difficult or even impossible to discuss or debate political issues. I'd rather not get involved in these discussions with someone who holds very different political beliefs than me.
4. Given your answers to the previous two questions, how tolerant do you think you are? That is, how willing are you to listen to those with ideas or practices quite foreign from your own?
Extremely tolerant--I am able to separate ideas from my own opinions of who is right and wrong.
Tolerant--I can endure many different viewpoints and accept that people have those views, beliefs and attitudes.
Intolerant--Even though I'd like to listen to others and their views, I find that I get angry or upset when I hear people expressing opinions I believe are wrong.
Extremely intolerant--I am right, and those who disagree with me are wrong.
09/13/2015
Living
1552
42
By: Tiger_Lily
Earn Rewards Live
Comments