Rewards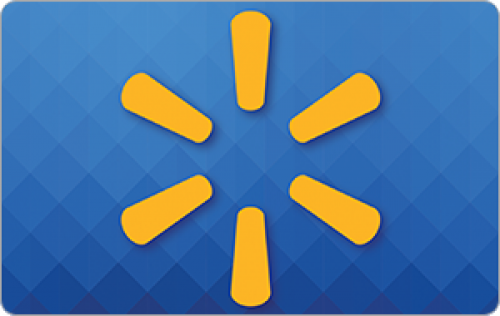 Amazon gift card
Take surveys and collect rewards from the industry-leading e-commerce website, Amazon.com, Via "amazon gift cards". The more you take or create survey, larger the amazon gift card you earn.
1.
1.
Which wolf facts do you know?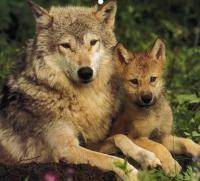 Family: are the largest members of the dog family.
0%
Mates: once a wolf has found a mate, they usually stay together for life.
0%
Wolf Howl: wolves howl after being separated from a pack member, they are just showing a little love.
0%
Average Weight: females 60 to 80 pounds, and males 70 to 110 pounds.
0%
Average Foot Size: 4 inches wide by 5 inches long.
0%
Length of Life: up to 13 years in wild (usually 6 to 8 years), and up to 16 years in captivity.
0%
Fur Color: gray, but can also be black or white.
0%
Number of Teeth: 42 teeth.
0%
Breeding Season: February to March.
0%
Litter Size: 4 to 6 pups.
0%
Pack Size: 2 to 30 or more, and Average pack size 5 to 8.
0%
Average Travel Speed: 5 miles per hour.
0%
Sprinting Speed: 36 to 38 miles per hour for short distances.
0%
Common Food: ungulates (hoofed animals like deer, moose, caribou, elk, bison, musk-oxen).
0%
Main Threats to Survival: loss of habitat due to destruction, development and encroachment by humans; persecution by humans.
0%
Other (please specify)
0%
2.
2.
Have you ever seen a wolf out in the wild (not a zoo)?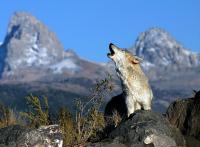 3.
3.
Do you have wolves in the State or area where you live?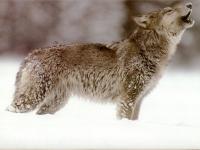 4.
4.
Do you know the difference between a wolf and a coyote?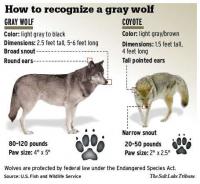 5.
5.
Do you have respect for the wolf or do you dislike them?