Results for - Day of Atonement
1,898 voters participated in this survey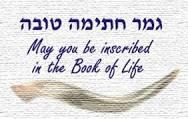 1. Yom Kippur aka Day of Atonement is starting at the sundown of September 22. On this day Jews can be cleansed from their sins through prayers, and rituals such as fasting, refrain from working and doing some other things. Have you heard about it before this survey?
2. It is also customary before the Yom Kippur to ask forgiveness from people you hurt. Do you think it is a good custom?
3. Have you ever contacted someone to say/write you are sorry a while after the situation happened?
Yes - up to a few days after
4. On the other note - have you ever voluntary fasted for 25 hours, including not drinking any fluids?
5. If you answered yes to the previous question, did you feel
09/15/2015
Living
1898
28
By: dinosaur
Comments