Results for - Surveys are more fun than a barrel full of monkeys!
1,671 voters participated in this survey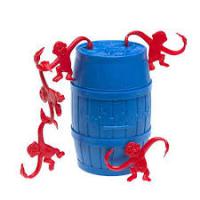 1. There are lots of monkey sayings. Which ones have you heard, please note the time the phrase was coined.
More fun than a barrel full of monkeys (alludes to the playful behavior of these primates., 1895)
Well I'll be a monkey's uncle (earliest example is the phrase: If that's a joke I'm a monkey's uncle, from an Ohio newspaper; 1925)
Monkey house (used for political jokes, monkey houses = parliament, psychiatric hospital., 1900s)
Monkey wrench (To cause obstruction, Edward Abbey, an American author and essayist, whose 1975 novel The Monkey Wrench Gang follows a group of radical environmentalists as they protest land development in the American West)
Monkey see, monkey do (imitate, is a pidgin-style saying that appeared in American culture in the early 1920s)
Got a monkey on my back (emerged in the 1800s, someone who was bothered by something that wouldn't go away, 1940s = addiction)
Brass monkey (The two balls are traditionally mounted on brass arms, which were called 'monkeys' by sailors in the 18th and 19th centuries.)

2. Do you regularly use any of the above phrases?
Not sure, don't remember or keep track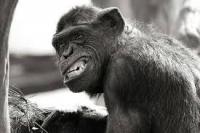 3. Which of these monkey facts do you know?
The word monkey comes from: Moneke, the name of the son of Martin the Ape in a medieval animal story.
Monkeys don't get sunburned.
The tip of a spider monkey's tail can support the full weight of his body... really!
Grinning or pulling the lip is not a
Monkeys are immune to the virus that causes the human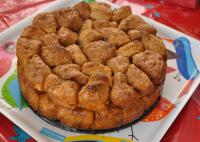 4. Monkey bread is said to look like fruits that monkeys eat. Its sticky, with butter and pecans. Which is true for you?
09/17/2015
Living
1671
27
By: ptajuggalette
Earn Rewards Live
Comments