Results for - Bear Selfies Cause Wildlife Park to Shut Down
1,732 voters participated in this survey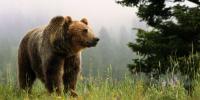 1. So many nature lovers posed for selfies with bears, a park had to completely shut down to visitors because of the safety threat. Recently, Waterton Canyon in Colorado became a home for two mother bears, who each had two cubs. It also became home to a slew of tourists hoping to get a great social media moment with the wild animals. Are you familiar with this story?
2. People have been using selfie sticks to try and get as close to the bears as possible, sometimes within 10 feet of wild bears. Would you go to this extreme just to get a selfie with a bear or any type of wild animal?
3. Brandon Ransom (Denver Water's manager of recreation), said in a blog post. "The current situation is not conducive for the safety of our visitors or the well-being of the wildlife." The park will reopen once the bears move away from the canyon. Do you agree with the parks decision to temporarily close down the park?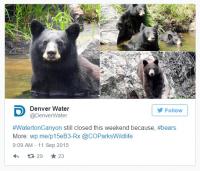 4. The park said if you must take a photo with a bear in the background, head to your local zoo instead. Or have a park ranger take a photo of you, keeping a respectful distance from the bears. Do you agree with the parks statement?
09/23/2015
Living
1732
69
By: msrcms
Comments