Results for - I'm a little teapot ... actually I am a Teapot Baobob
1,640 voters participated in this survey
1. A Teapot Baobobs are endemic to Madagascar & over 1000 years old. This type of Baobab is an endangered species. Many of the trees are over 80m tall and the trunks can get to 25m in circumference. The swollen trunks of the trees provide the source of water in the drought season. When in bloom, the baobab flowers only last for 24 hours. These flowers are featured on the Madagascan 100 Franc banknote. Have you ever heard of or seen this Teapot?
2. I have a friend that is a fanatic about watching trees when he needs to refocus and get centered. Does looking at trees bring peace to you?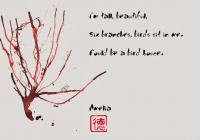 3. Several poets/authors wrote about trees. Which of these authors are you familiar with, in regards to their writings about trees?
Robert Frost (The sound of trees, Christmas trees ...)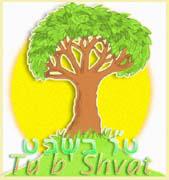 4. Trees are a special part of Judaism (from Jewish learning) "Tu Bishvat is the new year for the trees. By Tu Bishvat, the majority of the winter rains have already fallen, sap is rising, and new fruits are beginning to form. Therefore, when it comes to mitzvot such as orlah (fruits prohibited in the first three years of a tree's production), Tu Bishvat distinguishes between the last year's fruits and the fruits of a new year.Forest That Tu Bishvat has come to be associated with sensitivity to and appreciation of the natural environment is not by chance. Trees occupy a special place in Jewish thought, which closely relates to man's relationship with the natural environment, our life-support system. When God created the first man he took him and showed him all the trees of the Garden of Eden and said to him, 'See my works, how beautiful and praiseworthy they are. And everything that I created, I created it for you. Be careful not to spoil or destroy my world–for if you do, there will be nobody after you to repair it." Regardless of your religion can you relate this belief?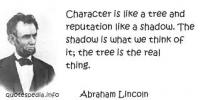 5. Abraham Lincoln said, Character is like a tree and reputation like a shadow. The shadow is what we think of it; the tree is the real thing. Do you think we could extend this to people?
09/22/2015
Living
1640
30
By: ptajuggalette
Earn Rewards Live
Comments