Results for - Throwing Stones At 'Stonewall'
1,412 voters participated in this survey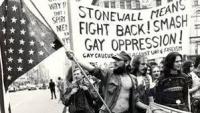 1. 'Stonewall', the 2015 movie, which is in theaters this weekend, depicts the 1969 riots that are largely regarded as the beginning of the LGBT civil rights movement in the United States. The movie stars Jeremy Irvine, Ron Perlman, Jonathan Rhys Meyers, Joey King, Caleb Landry Jones, Matt Craven, Atticus Mitchell and Mark Camacho, and is directed by Roland Emmerich and written by Jon Robin Baitz. Are you planning to see this movie?
2. In the early hours of June 28, 1969, a group of gay customers at a popular gay bar in Greenwich Village called the Stonewall Inn, who had grown angry at the harassment by police, took a stand and a riot broke out. As word spread throughout the city about the demonstration, the customers of the inn were soon joined by other gay men and women who started throwing objects at the policemen, shouting "gay power." Police reinforcements arrived and beat the crowd away, but the next night, the crowd returned, even larger than the night before, with numbers reaching over 1000. For hours, protesters rioted outside the Stonewall Inn until the police sent a riot-control squad to disperse the crowd. For days following, demonstrations of varying intensity took place throughout the city. The Stonewall riots inspired LGBT people throughout the country to organize in support of gay rights, and within two years after the riots, gay rights groups had been started in nearly every major city in the United States. Did you know that this was regarded as the start of the gay civil rights movement?
I heard something about it
No, this is the first time I have heard this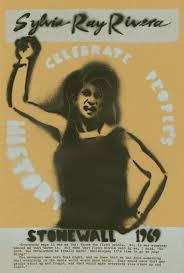 3. The movie hasn't even opened, and it is already getting attention from critics who feel it does not accurately depict the multi-racial group of individuals who helped bring gay rights to the forefront. Critics feel the film "white-washed" the cast, and left off the Black, Hispanic and female activists who were very much prominent. The movie's creators say this isn't true. How many of these gay activists are you familiar with?
4. In 1967, when the CBS News special "The Homosexuals" ran, medical authorities classified being gay as a mental illness. Gay activity was illegal. "We were viewed as some kind of freak show. Something to be avoided." a fine arts professor who grew up living in New York in the 60's, Tommy Lanigan-Schmidt said. Today, they are prominent in every sector and every profession in the world, widely regarded as equal in every way, shape and form--thanks to recent events...although there is still a ways to go. Do you envision a day when marriage between two people of the same sex will be just "marriage" and no one will have to hide who they really are, for fear of being harassed or hated?
Yes, and I think it will be very soon! And it's wonderful
No, that day will never come
09/28/2015
Living
1412
23
By: ghahrem5
Earn Rewards Live
Comments